Be inspired and enjoy a free spiritual retreat that will be a lasting memory that gives you happiness! Learn new skills, discover your inner space, and enjoy! Here you will meet others on a spiritual path like yourself. Some people feel so alone on the spiritual path, and this is a chance to make some lifelong friends who can be your companions on the spiritual path.
There are many 10-15 minute meditations in this program to help you have a direct experience with what is being talked about. After the meditation is an inspirational spiritual story or talk. Then there is a Q & A session where you can go up and sit with the spiritual teacher of that session and ask questions.
In the beginning stages of this free spiritual retreat offering to the world, Christine Breese is the facilitator of these sessions, but as time goes on we will include other spiritual leaders, healers and teachers.
Enjoy the Tucson Gem and Mineral Show in the days before the Saturday retreat and the day after the retreat,
a chance to get some real deals on crystals!
Saturday, Feb 15, 2020, Tucson AZ
9 am – Arrival / Registration – Arrive 8 am on Saturday morning, pick your seat, settle in, chat and enjoy meeting others. Please don't be late.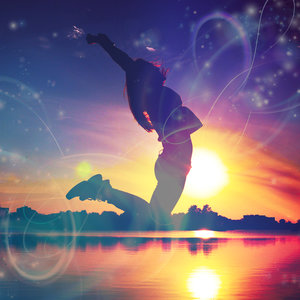 10 – 11:15 am – Introduction & Meditation – We open with an introduction and a meditation, so please be on time so as not to interrupt the meditation! Doors will be closed until the meditation is done and if you are late then you can come in.
11:15 – 11:30 am – Free Time – bathroom break, stretch and another chance to mingle and meet others
11:30 am – 12:30 pm – Spiritual Inspiration, Q & A
12:30 – 1:30 pm – Lunch (bring your own lunch, we do not have catering)
1:30 – 3 pm – Meditation, Spiritual Inspiration, Q & A
3:00 – 3:15 pm – Free Time – Bathroom break, stretch, mingle and meet others
3:15 – 5 pm – Meditation, Spiritual Inspiration, Q & A
5 – 7 pm – Dinner and Free Time (bring your own dinner, we do not have catering. If there are restaurants nearby you have time to go to them, this is a 2 hour break)
7 – 9 pm – Meditation, Spiritual Inspiration, Q & A, Evening Activity
9 pm – Retreat Closes
This is also a chance to meet hose who have attended University of Metaphysical Sciences and Gaia Sagrada Retreat Center. Many who have been in this online school or at the retreat center come to this free spiritual retreat in order to reconnect with each other and meet new spiritual friends on the path they are one. Feel free to come and check out this beautiful spiritual family and ask questions if you like!