Making A Reservation
Reservations are free, unless you want a guaranteed seat in the front and center rows. There are 150-200 seats depending on the venue. If you want guaranteed entrance with a seat in the front rows, we are asking for a non-refundable donation of $95 for the weekend retreat. This is far below the normal cost of these types of retreats, which are usually around $300-500 for the weekend or $150-200 for a day.
If you want to come for free without a front row seat, usually seats will still be fine wherever they are in the room. The body of the audience goes wide rather than deep when it's possible. It's not always possible to set up the room that way, but we try to when we can!
Donations Are Welcome But Not Required
You can come and participate for free, but donations are always accepted. All the help we can get to support this endeavor would be welcome, since it isn't cheap to offer these free retreats. A suggested donation would be $75 for the weekend or day, although retreats like this usually cost about $300-500 per weekend. Anything you want to give, or not give, is fine! Our DONATIONS page lists the ways in which you can donate online, simple and easy!
Can I Show Up At The Last Minute Without A Reservation?
Yes! You can simply show up at the venue but we cannot guarantee entry. If you know you are going to come, try making a reservation a few days before the retreat to make sure there are still seats left. If not, simply show up but entry cannot be guaranteed without a reservation.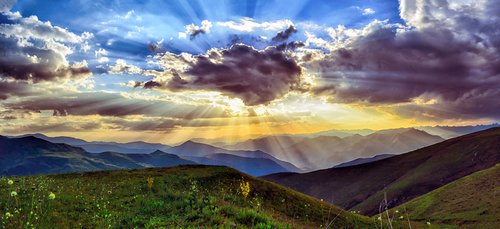 Three Types Of Sign Ups
A. Free Seat
This guarantees your spot at the free retreat! If you end up not being able to come at the last minute, you are welcome to send someone else in your place. Please only sign up if you are sure you can come, as these retreats are in high demand but limited seating.
B. Will Show
This list is for those who don't want to commit or make a reservation, but would like to show up on the date of the event to see if there are any seats left. A seat is not guaranteed, we expect these retreats to be completely filled, but it's a chance to attend just in case you don't want to commit to any particular date. Seating is limited so we suggest you reserve a seat. If not, you are welcome to come on the day of the event to see if there are any seats unfilled. If we can fit you in, we will!
C. Guaranteed Front & Center Seats
If you would like a guaranteed front and center seat, a non refundable donation of $75 for the retreat will be sent to you by paypal, which you can pay with either a credit card or paypal, whichever you prefer. These are the best seats in the house! If floor seating is available at the venue, you may want to choose floor seats which is as close to the action you can get. If not, you will be in the front and center seats which will be reserved for you at the event.